NS4J Marco Isl. FL025S January 2012
This activation of Marco Island, FL025S was not very successful in my eyes. I was plagued with equipments problems both days of operations. The first day the Yaesu was over run with static crashes on receive. I only managed 25 QSOs in a little over 2 hours, but I did snag Japan and Australia. The second day the Yaesu would only manage 20 watts out on all bands. With the NA QSO party in full swing it wasn't worth my time yelling CQ so after 2 QSOs I packed it in and met my wife on the beach for a Pina Colada.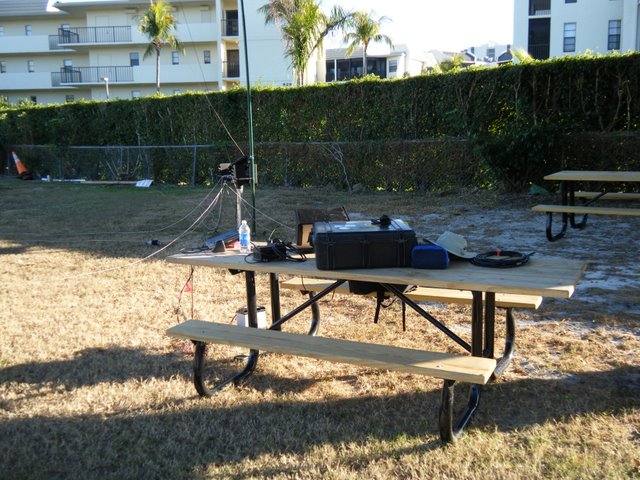 I had a beautiful site in the shade and with a picnic table.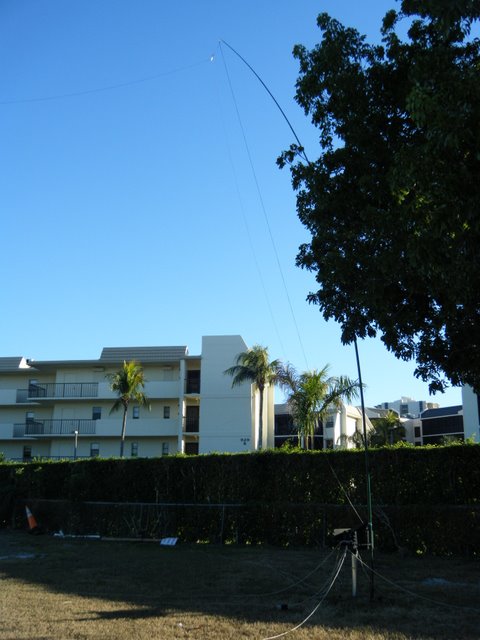 I strung my 56′ inverted L between two, 32′ long telescoping poles. The BBQ grill made a pretty good anchor. I had quite a few non-ham visitors wondering what the heck I was doing.