K8GI & K9RR Cedar Key FL485S Nov 2011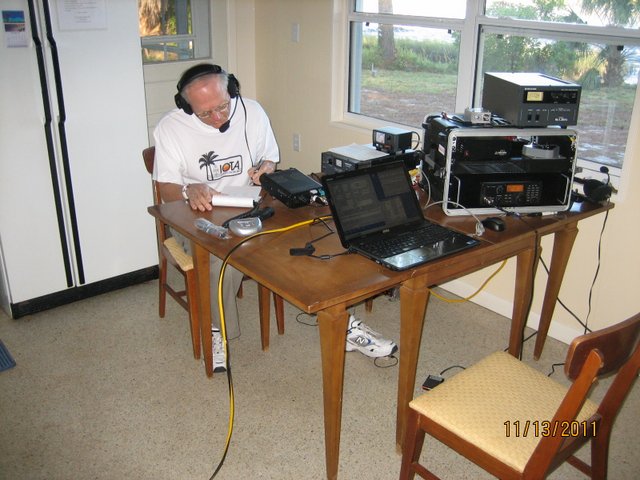 Bill, K9RR working' a pile-up. Rick, K8GI's operating position is the one closest to you but it's vacant since he's the guy behind the camera. K8GI QSOs 807. K9RR made an additional 700-plus QSOs. Total QSO count was 1500. DXCC entities? K8GI met the USI qualification criteria on the first page of his log of 14 QSOs. He worked K, SP, EA, DL, G and VE. The 2nd page shows K, CT, VE, F and SM.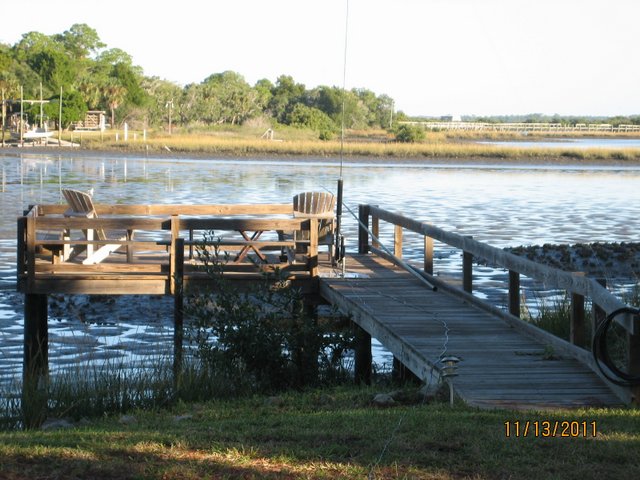 The 2nd photo shows one of their three antennas – -a screwdriver antenna located on the dock over salt water. (They also used two dipoles – a 10/15 and a 17/20.) They rented a cottage for the operation which worked very well. Bill used an IC-7000 and Ameritron 500w amp; Rick used an Icom 7200 and THP 700W amp.