K3USI/rover 2011 W/VE Island QSO Party VA018R & VA020R NS4J Op. Oct. 2011
The October W/VE Island QSO Party has been tough for me to take part in. Most every event falls on my wedding anniversary weekend. I managed to get a pass for the 2011 event and did a Rover operation close to home on the Rappahannock River.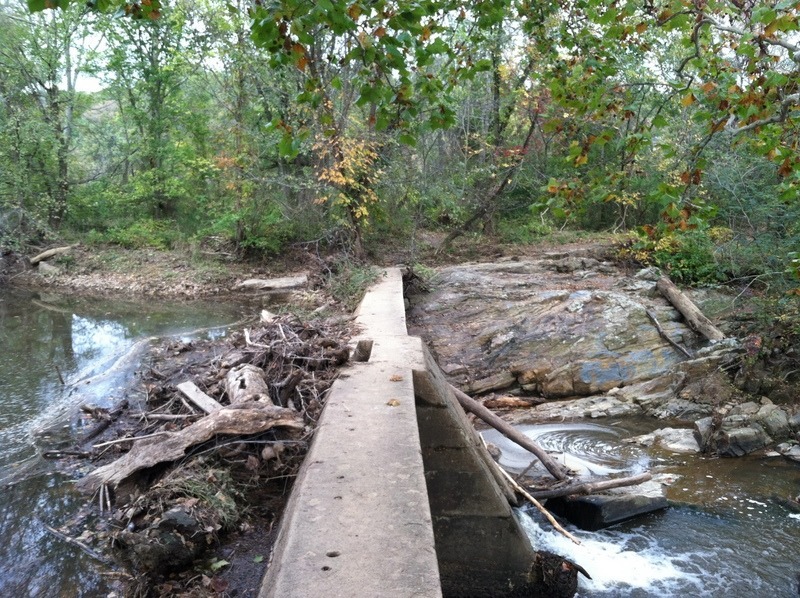 Crossing the concrete dam over to my operating position on Ficklen Island, VA018R.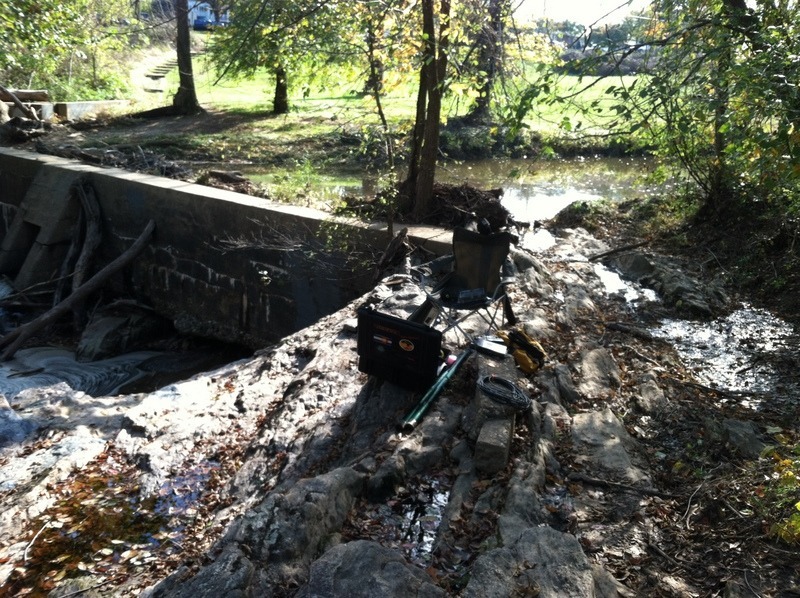 My operating position.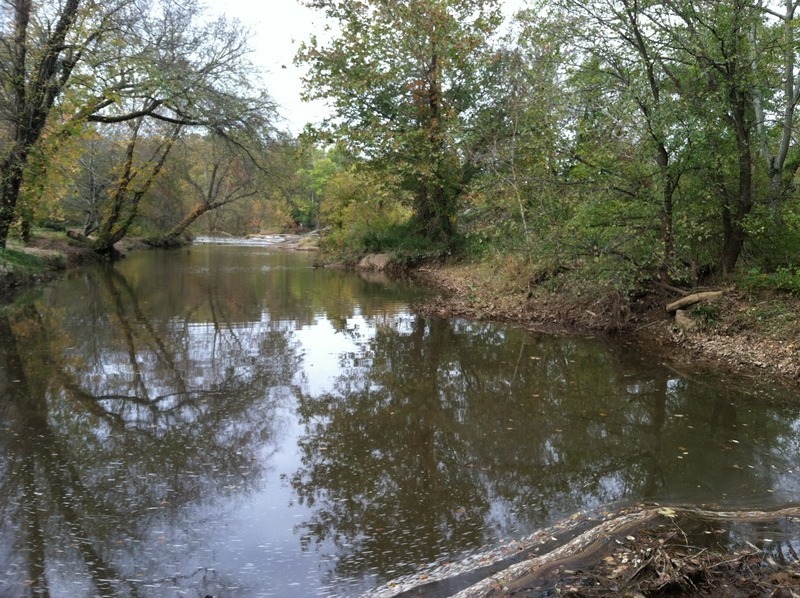 Looking up river from the dam. Ficklen is on the right.
It took me about 45 minutes to get my Inverted L up in the trees near my position but it was well worth the trouble. I got some great signal reports on the TX side and it seemed to hear much better than my go to 16′ vertical. With my SGC-231 I was able to tune 80, 20, 15 and 10.
I made 75 QSOs in 2 hours and 45 minutes. Coolest QSO was with a QRP SOTA station on 10 meters. He was on Pikes Peak in CO at 14,110 feet.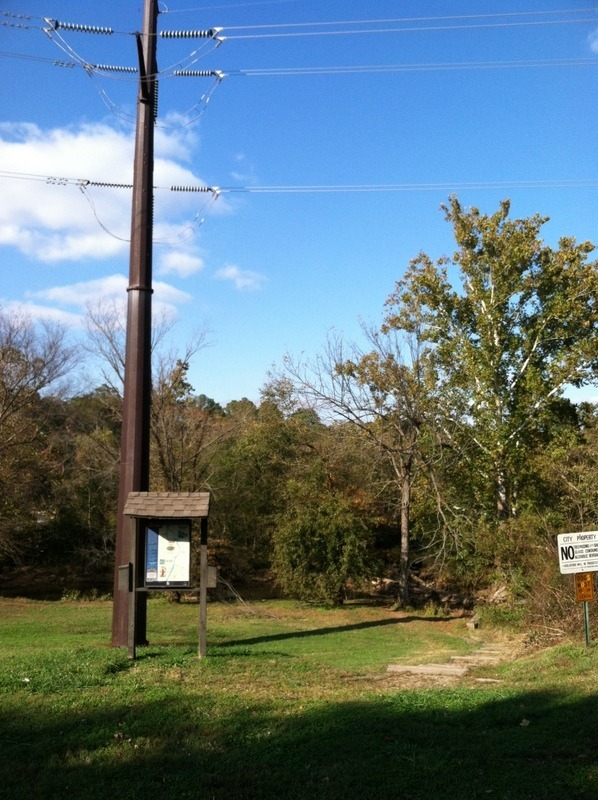 I did have a high noise level from these power lines.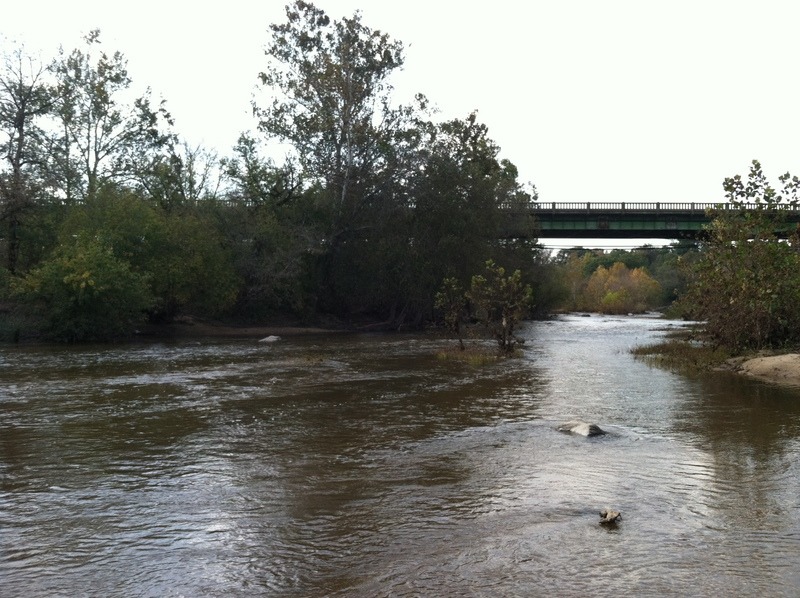 VA020R Fall Hill, left, on Sunday was a real challenge to wade to through the Rappahannock River. Carrying my Pelcan case of equipment and a 33 Ah, 24# battery, chair and 2 collaspsible poles worked up quite a sweat.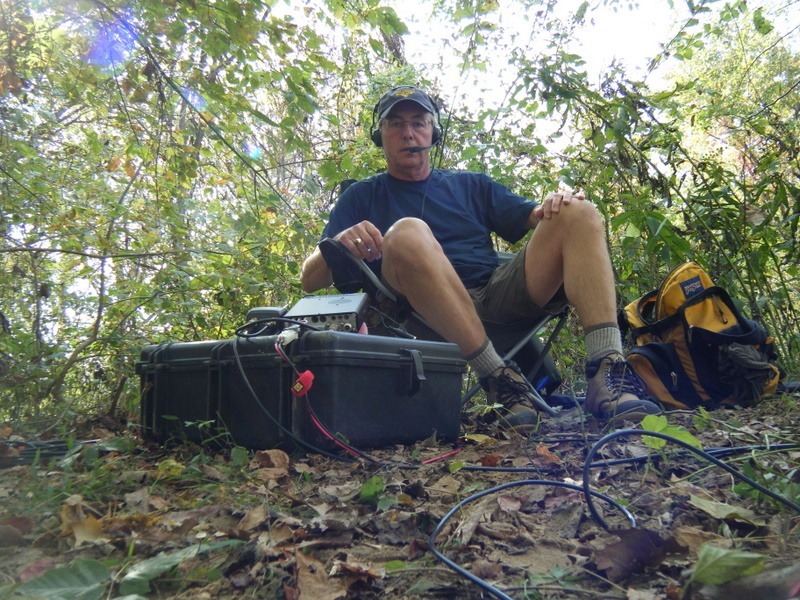 This island isn't visited so the underbrush was quite thick. I was lucky I didn't run into any Poison Ivy.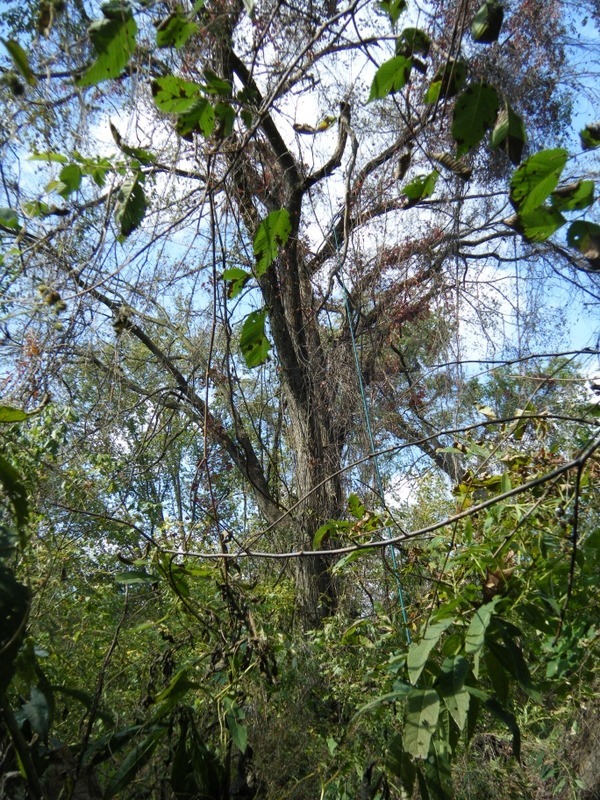 Tough, but you can just see the 32′ pole holding the far end of my Inverted L. I had 41 QSOs in 1:25 of operating time.
Check out the Youtube video of my Rappahannock River crossing. I think I counted 10 crossings all together. Next time I will reevaluate my risk and reward of spending more time on setup and teardown then on operation. It was still fun. Now all I have to do is figure out why the SGC wouldn't tune on 40 meters.