W4H Graveyard Isl., TN047L 2014 Oct. 30 – Nov. 2
Submitted by Dan – W9DLK.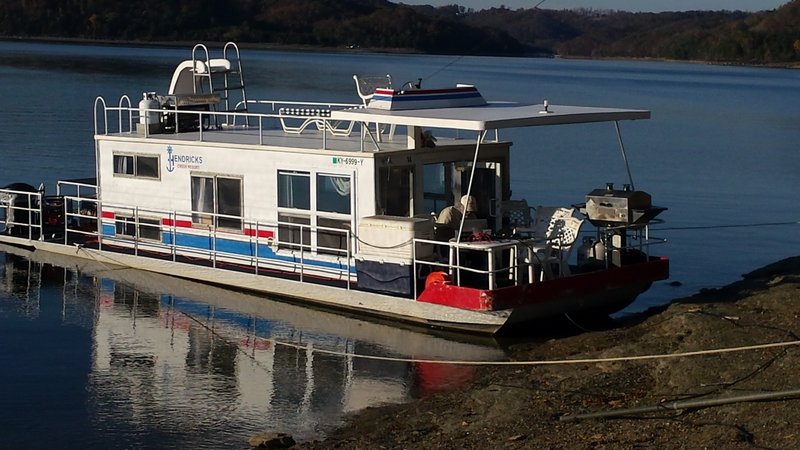 This is the boat we rented from Hendricks Creek Resort, it's a 38′ Captains Craft (not sure of the year) that was equipped with a 40 hp Mercury outboard, 4 kw propane fueled generator, bunk beds and a fold out couch.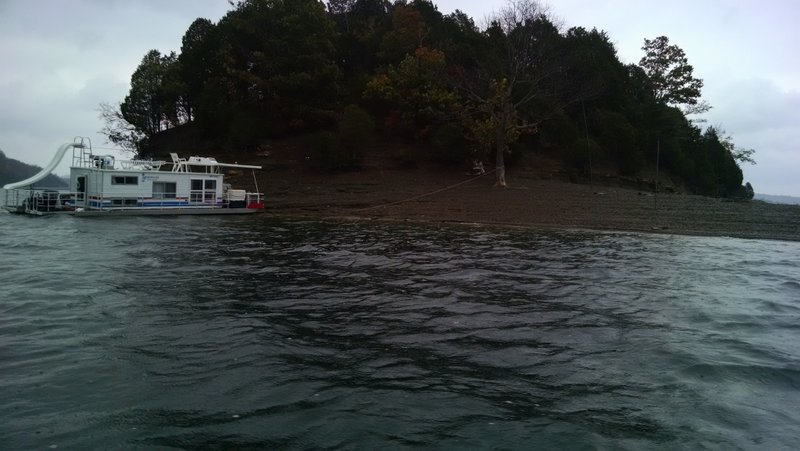 We are tied up to the island on northern shore and our antenna had already been deployed.   Our antenna was a homebrew fan dipole that was cut for 40 and 80 meters. It was feed with 100′ of LMR 400 coax and the antenna was suspended using military surplus fiberglass poles.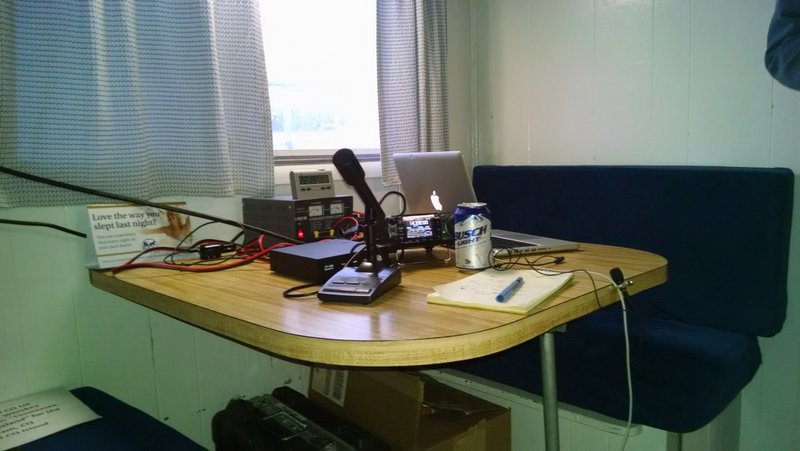 Our primary radio, an ICOM IC-7000 with ICOM SM-20 microphone and a LDG IT-100 Automatic Tuner.  The beer is optional.  Our back-up radio was a ICOM 706 MK IIG which never got unpacked.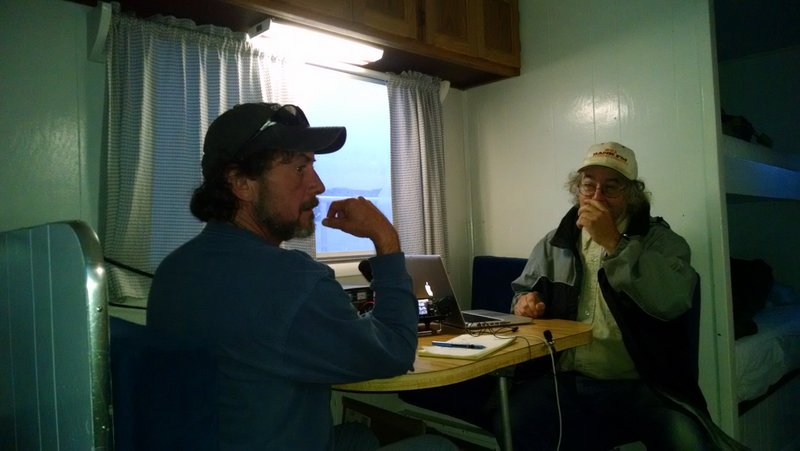 Gary – KA9ZYL on the right and of myself Dan – W9DLK.