Welcome – 2017 is our 23rd year
2016 W/VE Island QSO Party Results

Congratulations W4CN for winning the Quicksilver Radio First Place plaque for the Expedition category.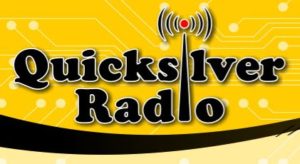 ---
Upcoming USI Expeditions
Today is: Wed, Jan 18, 2017 - 20:03 UTC
Nothing from Wed Jan 18, 2017 to Tue Jan 24, 2017.
Welcome to the U.S. Islands Awards Program (USI) web site. USI is an amateur radio award program centered around chasing and activating river, lake and ocean shore islands within the 50 United States and its Territories and Protectorates.
Numerous achievement awards
 are available for both island activators and island chasers.
U.S. Islands is a great way to go on a mini-DXpedition without spending a lot of money. Discovering islands in your own back yard and setting up a station outdoors is always a good time. If hams have only operated outdoors during Field Day, we offer another route to get outside and enjoy portable ham radio in a different way.
USI has two operating activities each year:
One-Day-Getaway is just that, a casual day of island portable operations the second Saturday of May. Activating or qualifying a new island, 1DG is a perfect way to hone your on the air operating skills and perfect your portable or mobile "field day kit".
The W/VE Island QSO Party is our once a year "contest" that has a class for just about any individual or group. Operate from a friends island "Fixed" QTH, take your club on a single island "Expedition", or go on a mobile or waterborne "Rover" adventure.
Any way you like it, portable, walk on, paddle to, motor to, mobile, drive on, USI is year around ham radio fun.
---
Webmaster's Photo Pick
2016 W/VE QSO Party ~ Expedition Class First Place Quicksilver Radio Award
W4CN
Amateur Radio Transmitting Society Inc., Lousiville, KY
L-R Bill (KC4ZMZ), Michael (KM4BKR), Greg (WX8V), and Dave (W4DFR)
---
Support the US Islands Awards Program with a $20 gift.



---

We are not affiliated in any way with the Islands On The Air (IOTA) awards program offered by the Radio Society of Great Britain (RSGB).